You may use the following method to very which iSCSI Initiators are currently connected to an iSCSI Target in Windows Storage Server 2012.
On the Server Manager navigate to File and Storage Services > iSCSI.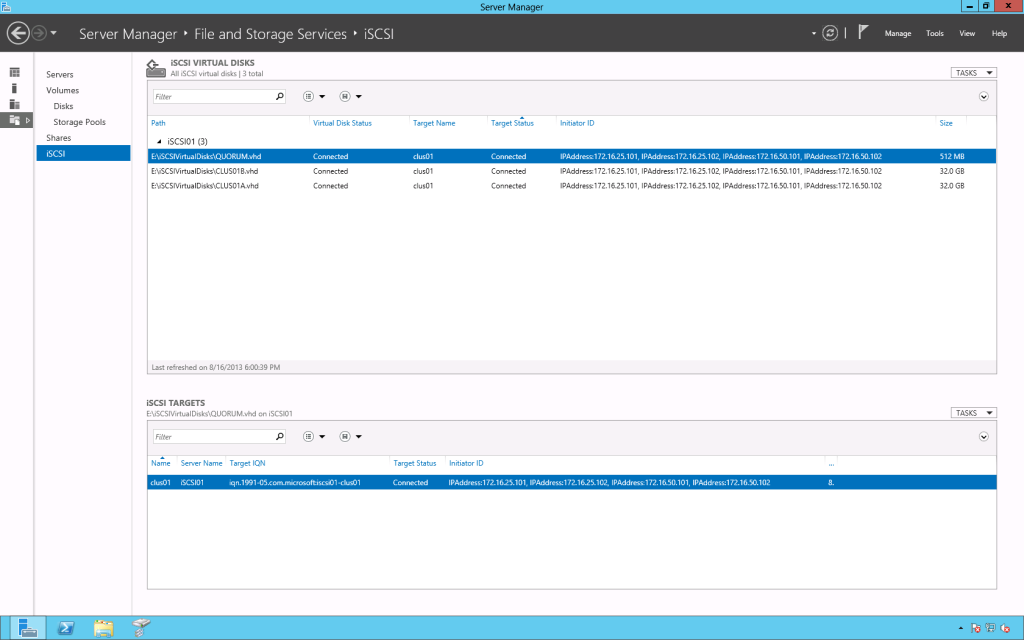 Right click the iSCSI Target that you would like to verify under the iSCSI TARGETS section and select Properties. In this example the iSCSI Target is iqn.1991-05.microsoft.com:iscsi01-clus01.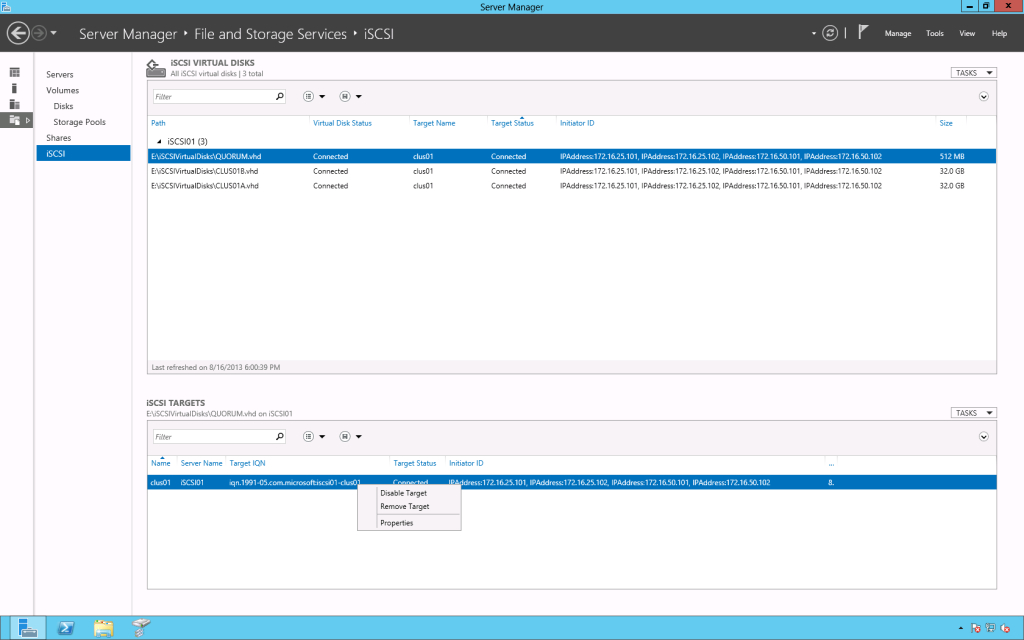 In the properties dialog box for the iSCSI Target select the Connections option to view the iSCSI Initiator Sessions. In this example there are (2) sessions from iqn.1991-05.com.microsoft.com:clus01a.root.sysadmin.net and iqn.1991-05.com.microsoft.com:clus01b.root.sysadmin.net.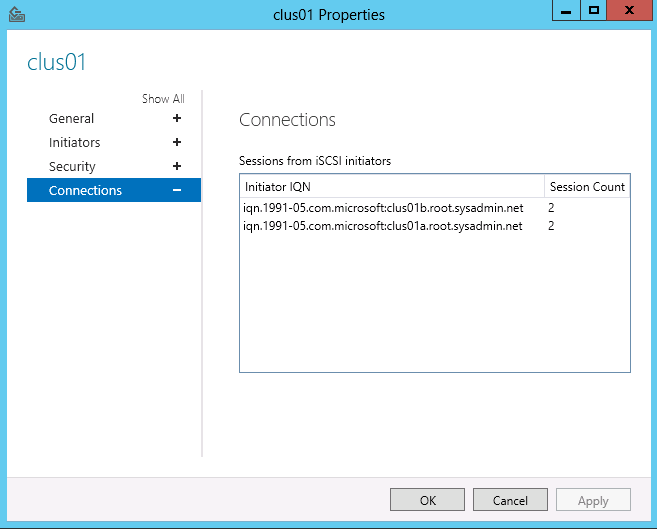 Enjoy!